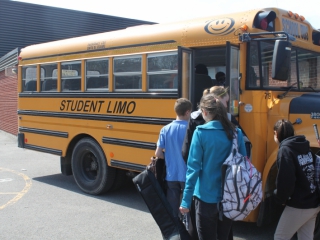 Our students arrive at school in a variety of ways.
Many parents drive their children to and from school. Car pooling is strongly encouraged. Some children travel to school on public transit.
In addition, school bus transportation is available from the north along Bayview Avenue (starting at Elgin Mills) and from the south along Yonge Street (starting at Yonge and Lawrence).
WCS employs Student Limo Ltd. for this service. Families who use the school bus for transportation pay an additional annual fee for this service.
2023/2024 SCHOOL BUS FEES
3 days/week
5 days/week
Maximum
fee per family
$1,400/child
$2,300/child
$3,400/family