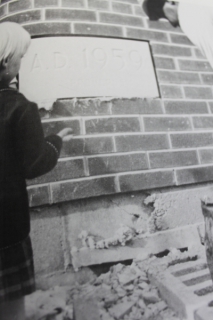 The story of Willowdale Christian School goes back to Thanksgiving Day, October 1955, when a Christian School Society was founded and named the Calvin Christian School Society. A board was elected by some members of a small Christian Reformed Church in Toronto. A constitution was agreed on in the next few years and meetings were held to talk about location and budgets. A lot was purchased and a three-room school was built. It was dedicated and opened in 1959, with Mr. van Kessel as principal.
Rapid growth necessitated an addition of five classrooms and a library. In 1979 a band program was begun. A further addition gave WCS a gymnasium. In 1983 Junior and Senior Kindergarten programs were added.
WCS continues to serve Christian families from a large geographical area (Aurora to the north, Scarborough to the east, downtown Toronto to the south and Keele to the west). These families represent diverse cultures and churches, but all desire Christ Jesus to be acknowledged as Lord of all of life.
Currently we have 70 families (130 students) involved in our school community. There are many different ethnic backgrounds and over 35 churches represented in the school.