PRINCIPAL FOR WILLOWDALE CHRISTIAN SCHOOL
Willowdale Christian School (WCS) is hiring a new Principal. Our current Principal is retiring, and this has opened up an amazing opportunity for a devoted Christ-follower to take over and continue to provide clear, Christ-centered vision and leadership for our school of almost 200 students, at a time when WCS is financially stable and well primed for expansion.
WCS is blessed with experienced and capable teaching and administrative staff (15+) who are passionate about delivering excellence in Christian education in the heart of Toronto.
The Board of Trustees governs the school and together with the Principal, provides strategic direction and leadership to WCS, all informed by a Biblical worldview and with a desire to see our students become responsible citizens who are discerning, passionate Christians.
Educational & Experience Requirements
B.A. / B.Ed. – required
M.A. / M.A.T. – preferred
M.Ed. – preferred
OCT – required
CSTC / CSPC – preferred (required to complete if hired)
Has held a Vice Principal or Principal role at another school
Has more than 3 years teaching experience
Previously worked in a Christian School where the candidate has demonstrated spiritual leadership
If you are interested in this exciting and challenging opportunity with WCS, we kindly invite you to submit the following documents to
wcs.principal.search@gmail.com
:
Resume and cover letter
Statement of your philosophy of Christian education
Statement of personal faith
Upon selection, we will require:
A pastoral reference letter from your local church
Three references (2 professional & 1 personal)
Vulnerable sector screening
Compensation
As a member of Edvance Christian Schools, compensation for the position will align with Edvance recommendations. We would like to thank all applicants for their interest and for taking the time to apply. However, only those applicants selected to move forward to the interview stage will be contacted.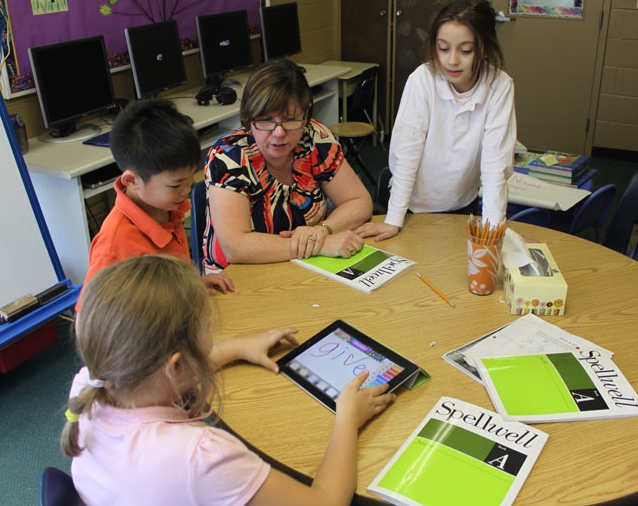 SUPPLY TEACHERS / OCCASIONAL TEACHERS
We are a vibrant, active elementary school serving Christian families and their children from grades JK to 8.
We are actively seeking qualified teachers to add to our supply/occasional list for when our staff are absent due to illness or other reasons. If you are looking for a way to use your teaching skills in a Christian environment on an occasional basis, we'd love to hear from you.
Requirements:
Current registration with the Ontario College of Teachers
Vulnerable Sector Screening (VSS) (less than 3 years old)
A love for the Lord and a desire to serve Him in a school setting
Ability to teach on short notice and to be able to be flexible in terms of grade level and subject taught (we are particularly in need of supply teachers who can teach French)
If you are interested, please contact me directly so that we can set up a time for you to visit the school:
Cathy Sallows, Principal
csallows@willowdalechristianschool.org
416-222-1711